January 20, 2019 @ 12:32 PM
COMMON NAME:........... Eucalyptus
BOTANICAL NAME:........ Eucalyptus radiata, euc. globulus, euc. citriadora, euc. pipertoniferum
FAMILY:........................ myrtaceae
COUNTRY OF ORIGIN:....Australia
PLANT PART:.................leaves
METHOD:.....................Steam Distilation
AROMA:...................... Camphoraceous, strong, balsamic
ENERGY:......................Warm & Dry
CRYSTALS & METALS:... Amber, Silver
CONTRAINIDICATIONS: Non-toxic, Dilute before use, Use with caution around children and pets


HISTORY, MYTH , FOLKLORE:
The tallest deciduous tree, reaching up to 465 feet, produces one of the most powerful essential oils on the planet, Eucalyptus. The eucalyptus trees, from the myrtaceae family, are cultivated primarily in Egypt, Algeria, Spain, Portugal, India, China and South Africa. Its native home is in Australia where about 75% of all trees are Eucalyptus and is the main food source for the famous Koala.

Over 600 varieties of the species exist, with only a handful that produce essential oils used by Aromatherapists. Eucalyptus globulus, Eucalyptus radiata, eucalyptus citriadora and eucalyptus pipertoniferum contain individual chemical make-up contributing to its own unique therapeutic value.

The tree provides shelter, food and homes for a multitude of the Australian animal kingdom. Almost 50% of the mammals and 1/5 of the bird population reside in this protective tree.


SPIRITUAL, MEDITATION:

The pale blue-green color of the leathery leaves shimmer a slight silver when touched by light. This shimmer of silver seen in the tree shares similar spiritual healing properties as the color and mineral of silver used in ancient civilizations. The protective power of eucalyptus oil helps support a sense of spirituality. The defensive chi energy that surrounds and flows through everything is strengthened in the presence of this powerful oil.

Eucalyptus helps promote deep breathing allowing you to move into a more tranquil state of prayer and meditation.

SPA/SALON:
When carefully diluted, I enjoyed the regenerative effects on the skin when used in facial preparations. Skin blemishes respond well and heal when using eucalyptus blended into organic fragrance-free cleansers and lotions. Adding a drop or two to a facial steam imparts a glow to the skin.
When used in massage and body treatments it helped relieve general muscular aches, pains and sprains.



PETS:
My beautiful pet family has responded well to having eucalyptus radiata or globulus passively diffused into their space for easing sinus congestion. I have a gorgeous Diva miniature pot-belly pig, Gabrielle, who is prone to sinus problems in transitional seasons. I simply add 1 drop to a dry wash cloth. I placed it in a corner of the 14 x 14 room that she calls her own, even though she shares it with our Bassett Hound, Sophie. They both weigh about the same and have similar issues with congestion.


CHILDREN:
Diffuse eucalyptus into the air in your home especially during flu and cold season. Our children and grandchildren tend to be adorable carriers of germs picked up at school. The younger the children in your home the lower the dilution ratio you should use.

Eucalyptus can be added to a lotion or oil to rub on the feet or body to help reduce fever. However, I have diffused the oil into the air via a cold air fan diffuser and have noticed a fever drops.

PSYCHOLOGICAL:
It is believed that eucalyptus works on the limbic portion of the brain that helps control the emotion of anger. Its complex chemical structure including tonifying terpene alcohols is metabolized and well tolerated by the body. It is carried through the blood stream and its primary action is on the respiratory system which improves and promotes deep breathing. Combining the breath with the protective actions of Eucalytpus helps to calm the mind and the body.



HEALING PROPERTIES:
Eucalyptus Oil has a camphor-like scent that reminds us of its medicinal purposes. It has been used for topical treatments and throat lozenges to help reduce cold and flu symptoms. It is considered a mild cough suppressant and expectorant.
Thank you so much for your interest in our experiences in the studio and salon. I am delighted to share them all with you. Inhale a little eucalyptus to clear your mind and have a beautiful day.

Take Care & Be Well,
~ Patrina ~

FACIAL STEAM
Use with a facial steamer to help cleanse and clarify pores. For a home facial steamer add 1 drop to the water filled reservoir. Or add 1 drop of Eucalyptus oil to a bowl filled with steaming warm water and place your face about 4 inches over the bowl with a towel placed over your head. Inhale slowly and distance yourself from the steam if it is too intense for you. Enjoy for about 5 minutes.
BATH

The eucalyptus tree was known as the "Fever Tree". It was used by the aboriginal peoples of Australia to reduce fevers. Considered an immune tonic for its germicidal action it also helps promote deep breathing as it works on the respiratory system.

Blend 2-4 drops of Eucalyptus oil, 2 drops of lemon oil with 1 teaspoon Fragrance-Free Gel Wash . Add to the running water of your bath. Soak for about 20 minutes.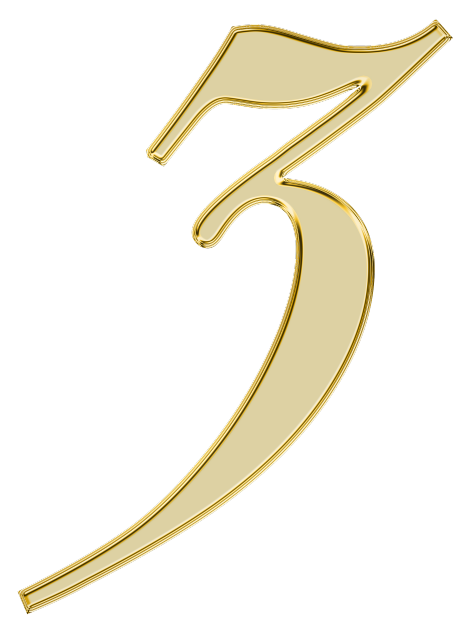 DIFFUSE
Releasing the refreshing aroma of eucalyptus can be accomplished using many different techniques. There is passive and active diffusing. Passive does not require any type of heat or electricity to release the oils into the air. Adding drops of oil to a bowl of fragrance-free potpourri is a popular way to passive diffuse.
See the video about passive diffusing.
Products Available At Our Studio...Thank you so much for your business and support:
Spiritual Use of Eucalyptus (Blog Post)

RESOURCES:
https://www.ncbi.nlm.nih.gov/pubmed/20359267/
Follow us on Facebook and join in the conversations!