February 13, 2019 @ 10:40 AM
Red Wine Honey Face Mask
This luscious DIY MASK, filled with an abundance of self-love, will leave your skin glowing ❣
Honey
Honey imparts that healthy glow to your skin as it increases circulation. It has natural antioxidant properties which help prevent skin damage. It is considered a natural humectant, assisting the skin in attracting and retaining moisture, resulting in a more radiant complexion. It helps maintain the skins natural moisture factor and contains antimicrobial properties which help repair skin damage.
Red Wine
There is a powerful antioxidant, called resveratrol,derived from grapes and is found in red wine. The resveratrol in the red wine is a potent anti-aging nutrient that has also shown anticancer effects. It tends to show some antibacterial properties that stop bacteria growth on the skin. Dr. Emma Taylor lead the research, at the University of California in LA , about resveratrol being used as an active ingredient in anti-acne formulas. However, red wine is great for all skin types especially mature, and sun damaged skin.
Lavender
The lavender and flax seed both have regenerating properties that nourish and balance your gorgeous complexion. Lavender is a healing herb that helps balance the mind and skin. It is soothing and regenerates skin cells. Most skin types respond well to the adaptogen properties of Lavender as it works with your bodies' needs. In this formula you can replace the buds with 1 drop of Lavender Essential Oil.
Flaxseed
These lovely little flaxseeds contain Vitamins A, E and F. They help to soften the skin resulting in a reduction of fine lines and wrinkles. They are beneficial to various skin conditions such as ecxema, psoriasis and acne. You can grind the seeds, before for use, in this formula for their exfoliating benefits.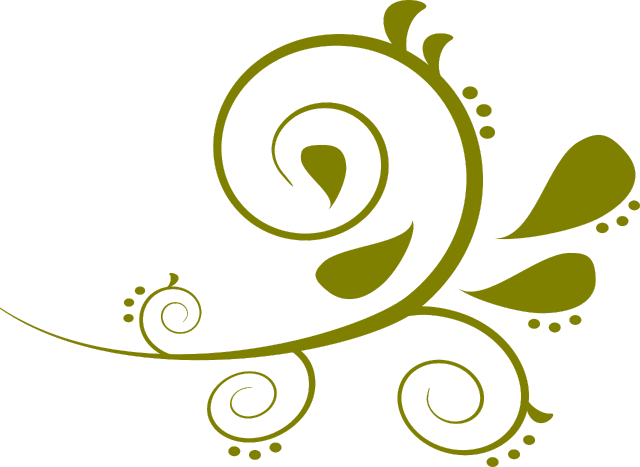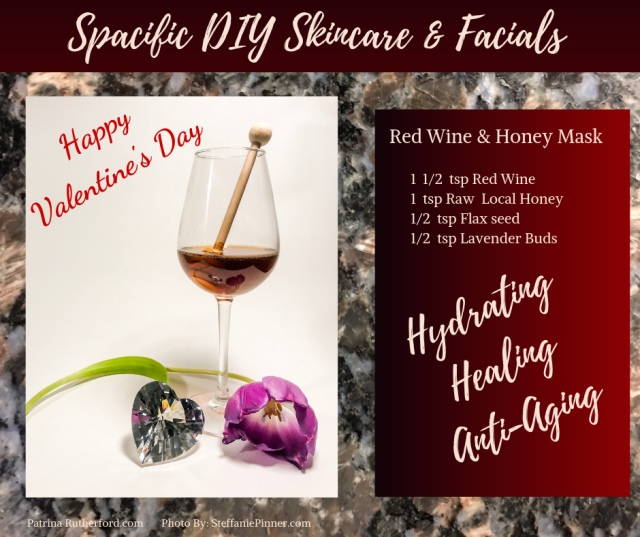 Whenever you introduce your skin to a new product or formula, make sure you perform a patch test.
INSTRUCTIONS FOR PATCH TEST.
INGREDIENTS
1 1/2 tsp Red Wine
1 tsp Raw Local Honey
1/2 tsp Flaxseed
1/2 tsp Lavender Buds (or 1 drop Lavender Essential Oil)
Mix all of these delicious ingredients together and apply to clean slightly damp skin. Leave on for 10 to 20 minutes and Rinse with warm water. Apply moisturizer and eye cream.

Enjoy Your Fabulous Complexion!
~ Patrina ~


Be Sure to Sign up for more fabulous formulas, tips and recipes from the Spa/Salon!