February 28, 2017 @ 11:49 AM
Fake Bake a Mardi Gras King Cake
Laissez Les Bon Temps Rouler!
Let The Good Times Roll!
FAKE MARDI GRAS KING CAKE
Laissez les bon temps rouler
Ingredients
2 packages Crescent Rolls (I use the Immaculate brand, because they are tiny bit thicker)
2 8 oz packages of Cream Cheese
2 TBLS Confectioners Sugar
1 drop Twilight Cinnamon Oil
Mardi Gras Icing (see below)
Preheat oven to 350°. Coat 10-inch round pizza pan with non stick oil.

Separate crescent rolls at perforations. Place slices around prepared pan with points in center. About halfway down from points, press seams together.

In mixing bowl, beat cream cheese, confectioner's sugar, and cinnamon oil until creamy. Spread on dough in center where seams have been pressed together.

Fold dough points over filling, and then fold bottom of triangle over points forming a circular roll like a king cake.

Bake 20-25 minutes or until golden brown. Cool slightly and drizzzle with colored Mardi Gras Icing (see below)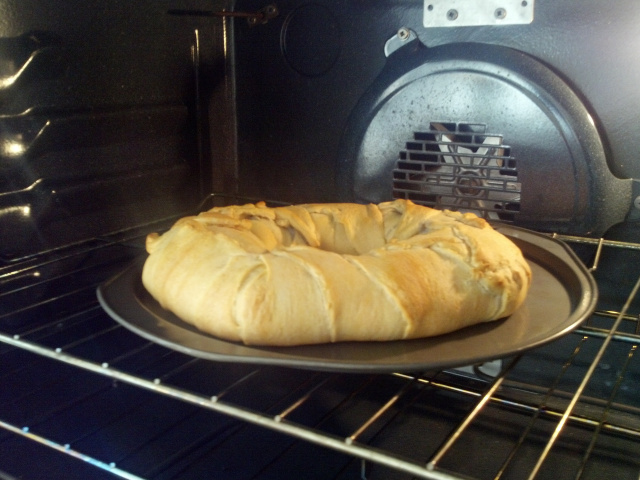 Icing
1 cup confectioner's sugar
1-2 TBLS Cream (low fat or half & half)
1/2 tsp vanilla extract
Food coloring (purple, yellow, green)
Combine all ingredients except food coloring. Divide into 3 bowls

Create your 3 mardi gras colored icing with your food colorings

Drizle over baked cake while it is still a little warm
ENJOY! And Don't forget to put the BABY in the cake!!
2 cans of Immaculate brand crescent rolls